Inclusive Thriving Community
Supporting the diversity of Western Australians to actively engage in community life.
Creating a better WA, for everyone
Research shows that there are powerful benefits to being part of a community including opportunities for support, connection, learning, fulfillment, and a focus on the greater good. An inclusive thriving community is one where the diversity of Western Australians are supported to actively engage in community life.
Key Outcomes
More people have a stronger sense of belonging in their community

There is reduced vulnerability and disadvantage across our community

Community connection and participation are raised
Indicators of Inclusive, Thriving Communities
To measure the wellbeing and resilience of communities, we need to look at many different indicators to make sure we get the full picture of people's lives. Important indicators include access to support networks, vulnerability to adversity, volunteering and voter participation, homelessness, crime rate and financial stress.
So, how is WA tracking against key community wellbeing indicators?
How we're helping to create a more inclusive WA
Lotterywest and Healthway are working to reduce disadvantage and increase community connection and belonging through grants for a wide range of projects, events and initiatives. We encourage all our grant partners to think about the impact they can have on equality, access and inclusion to improve the wellbeing of all Western Australians.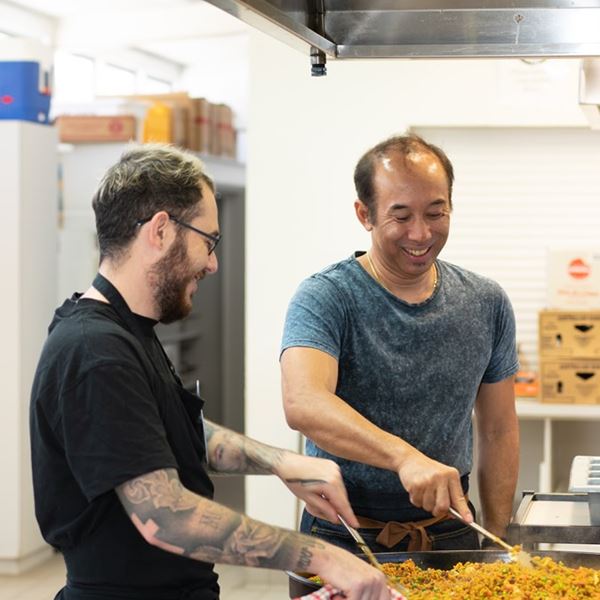 Our investment in supporting Inclusive Thriving Communities last financial year
$51.6m

in grants awarded

296

total number of grants funded

109 grants

to raise community connection and participation

141 grants

to support the outcome of reduced vulnerability and disadvantage across our community
Browse our grants library
Dive deeper into your community
Use the Community Insights Tool to access the latest publicly available data on wellbeing indicators in WA. This tool is ideal for framing your project to your unique community and state of wellbeing.
OPEN THE COMMUNITY INSIGHT TOOL
Select the next wellbeing category you want to explore:
Acknowledgement of Country
We acknowledge the Aboriginal and Torres Strait Islander People as the original custodians of this country, recognising their connection to land, waters and community. We respect their cultures and Elders, past and present.
Ngala kaaditj Whadjuk moort keyen kaadak nidja boodja – We acknowledge Whadjuk Noongar people as the original custodians of the land on which we are based.