Protected Sustainable Ecosystems
Supporting our community to sustain and enhance our unique species and environments.
Helping to protect WA's environment 
Western Australia has a globally unique biodiversity due to geographical expanse, climatic diversity, areas of relative wilderness, regions with extremely nutrient-impoverished soils, and the fact that significant areas of WA have not been covered by sea or glaciated over geological time (Western Australian Biodiversity Science Institute, 2021).
Key Outcomes
Our community is connected with, and cares for, our natural heritage

Ecosystems and endangered species are protected and restored

Our community's impact on the environment and animals is reduced
Indicators of Protected, Sustainable Ecosystems
To measure the sustainability of ecosystems, we need to look at many different indicators to make sure we get the full picture of ecological health. Important indicators include air quality, terrestrial and marine protected areas and waste recovery.
So, how is WA tracking against key environmental and sustainability indicators?
Air quality by Month and Region

Percentage of air quality monitoring sites that did meet the national standard in the last 12 months. Air quality has direct impacts on population health, and the livability of cities and towns. Poor air quality from air pollution can cause heart and lung health problems and air pollution levels can have a negative impact on life satisfaction. Goals for the amount of particles in the air were not met at a number of monitoring stations in Western Australia, but goals for other pollutants in the air were met for all averaging periods.
Terrestrial Protected Areas by Region

Terrestrial Protected Areas (ha) as a percentage of total area of WA. Environmentally protected regions conserve healthy ecosystems by providing a refuge for threatened species, managing natural water resources, and regenerating vegetation. They can also assist in resisting the effects of climate change. Western Australia contains over 58 million hectares of protected areas, the most in Australia.
Marine Protected Areas by Hectares

Marine Protected Areas (ha) as a percentage of total area of WA waters. Oceans and coasts play an important part of the lifestyle of many Australian's lifestyles, and also provide essential ecosystem services including carbon dioxide absorption, nutrient recycling and coastal protection.
Waste Recovery by Region

Percentage of collected domestic waste which is recovered (resource recovery rate). Many economic activities generate waste, however it can be expensive to deal with, can have a damaging impact on the environment, and can affect people's health and wellbeing. It is encouraging to see that in Western Australia, the amount of landfill per household has been reducing and the amount of waste that is recycled or reused has been increasing. The total amount of waste generated per household has also been declining year by year.
How we're helping WA's environment
Our environment is a key point of difference for WA. We're committed to supporting our community to sustain and enhance it for the benefit of current and future generations. New ways of working to engage the community in achieving environmental outcomes and helping conserve threatened species, are just some of the ways we are helping support environmental change for WA.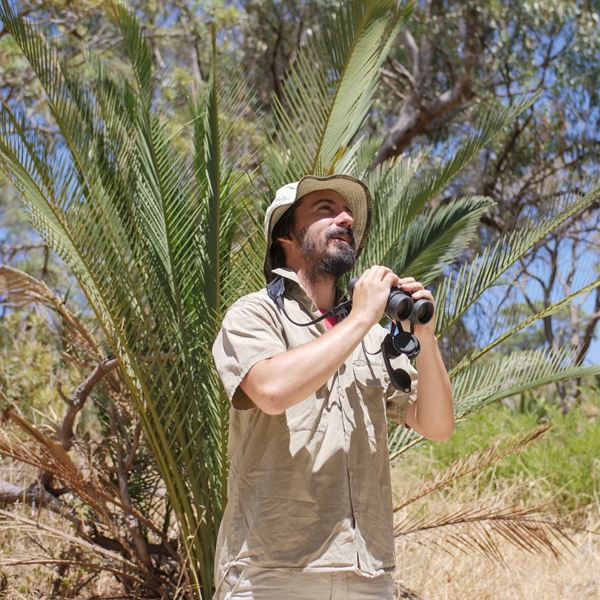 Dive deeper into your community
Use the Community Insights Tool to access the latest publicly available data on wellbeing indicators in WA. This tool is ideal for framing your project to your unique community and state of wellbeing.
OPEN THE COMMUNITY INSIGHT TOOL
Select the next wellbeing category you want to explore:
Acknowledgement of Country
The Western Australian Community Impact Hub acknowledges and pays respect to the Traditional Owners of the land on which we are based, the Whadjuk people of the Noongar Nation and extends that respect to all the Traditional Owners and Elders of this country. We recognise the significant importance of their cultural heritage, values and beliefs and how these contribute to the positive health and wellbeing of the whole community.